Yuya OSAKO profile
Photo of Yuya OSAKO
Personal Life Information
Full birth name: Yuya OSAKO
Profession: Football player, Soccer player
Date of Birth (DOB), Birthday: May 18, 1990
Age: 28 years old (As of Feb 2019)
Birthplace/ Hometown: Satsuma city, Kagoshima, Japan
Nationality: Japan
Current Residence: Germany
Famous for: Member of Japanese National team (soccer)
Family: Married. Wife and one kid
Physical Statistics
Height (tall): 182cm
Weight: 71kg
Yuya OSAKO is a ace striker of Japanese national team.
"Related article"
Career of Yuya OSAKO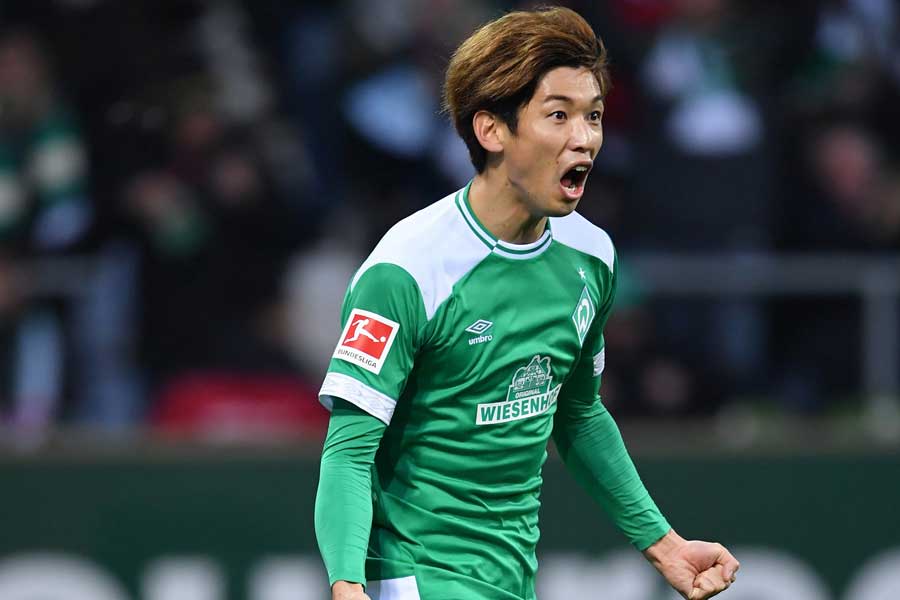 Youth career
Kagoshima Jhosei High School
Professional Career
2009-2013  Kashima Antlers
2014  1860 1860 Munich
2014-2018  1FC Cologne
2018-  Bremen
Japanese national team career
2009 Under 20
2011-2012 Under22/23
2913- Top team
Wife or Girlfriend, Is Yuya OSAKO Married?
Yuya OSAKO is 28-year- old (as of Feb 2019) football player.
Yuya OSAKO is already Married!
Yuya OSAKO's marriage partner/ wife's name  is Asami MIWA. Japanese model.
Yuya OSAKO has married since March 2014 and his baby was born at Oct 2014.
Yuya OSAKO's kid is a girl.
Yuya OSAKO's net Worth
Yuya OSAKO's annual salary is below.
Kashima Antlers
2009  36000US$
2010  100000US$
2011  100000US$
2012  150000US$
2013  200000US$
1FC Cologne
2014  1.2 million US$
2015   1.5  million US$
2016  1.8  million US$
2017  1.8 million US$
He also has many sponsor. Mainly Japanese company.
So his Net Worth is more than his annual salary.
"Related article"